Applicative rules are used to warn users of issues in their designs. Some rules are also used to configure planner features.
Applicative rules are grouped into catalogs, and applicative rules catalogs are applied to one or more app-distributions.
To configure a rule for a specific application, create the rule via 3dcloud or via API. Then add it to a catalog and attach this catalog to an app-distribution of your application.
The list of supported rules are defined by each application, and documented in their respective sections.
This section describes how these rules can be configured.
Rule Information
Rule: use the rule identifier
Criticity: Recommendation / Warning / Critical
Parameters: a JSON structure to configure the applicative rule. Refer to the documentation of each rule to get the supported parameters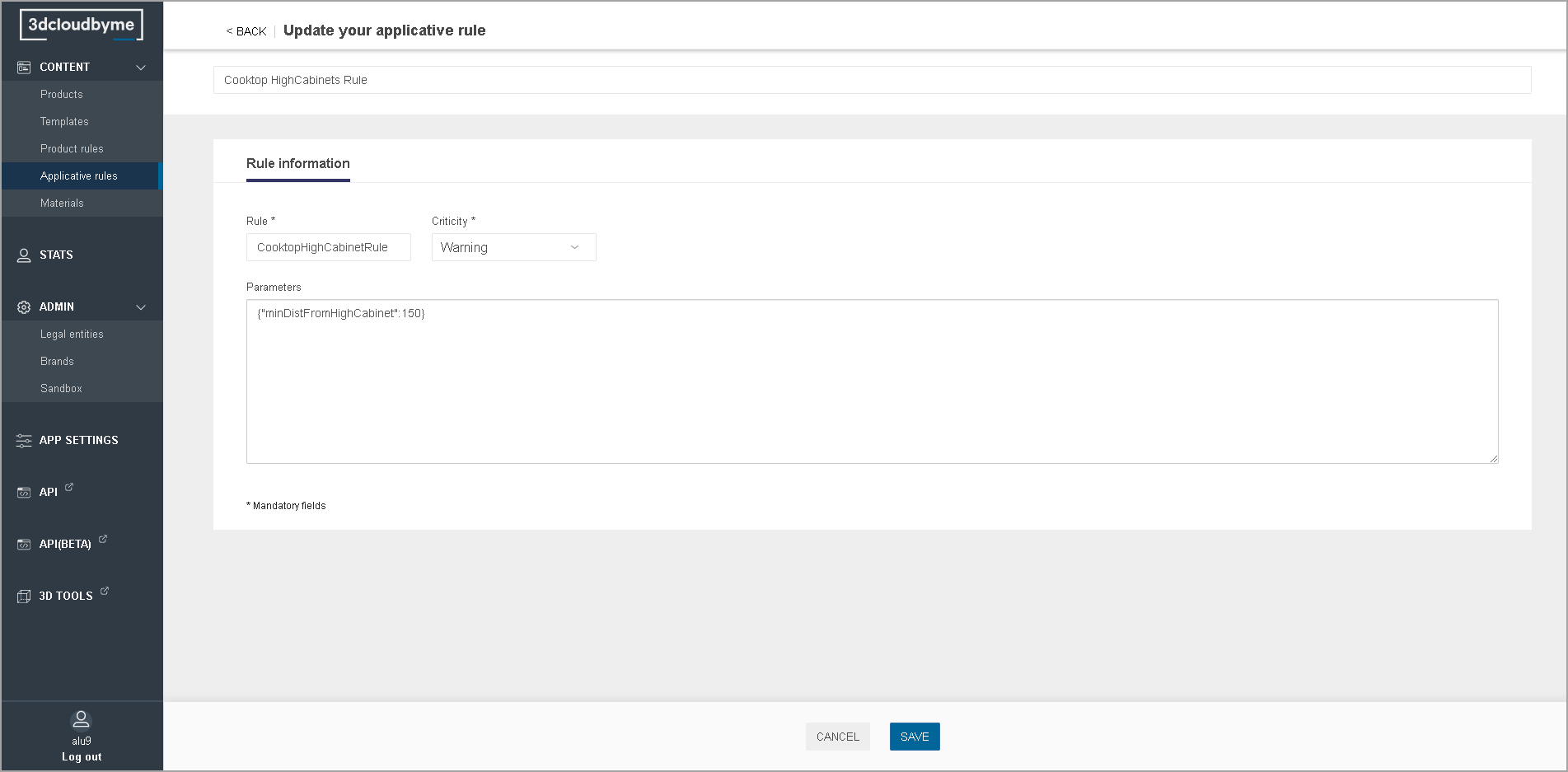 Example of the rule display in a planner: