SinkCutRule
Sink Cut.
Notification level: ℹ
Key
Value
ID
SinkCutRule
Translation key
sink_cut_rule_title
sink_cut_rule_error_message
Behavior

This rule checks that each sink has a worktop.
---
Trigger Conditions

It is triggered if a sink is completely outside every worktop in the project.
The rule is not triggered if the sink is only partially outside of the worktop
---
Affected Products

The rule affects any sink product, except the full depth sinks
---
Overload Parameter

No overload parameter
---
Illustration

The user has custom worktops, and replaces a full depth sink by a regular sink.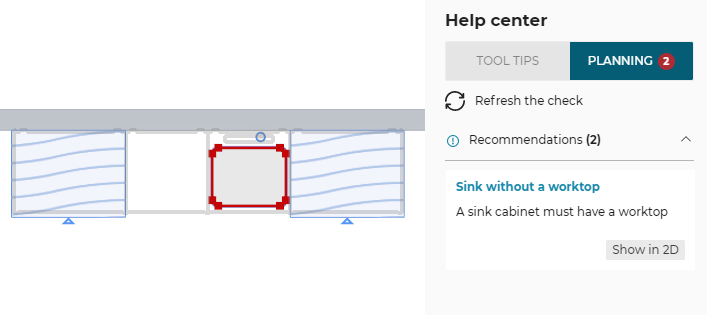 Once the user has edited the worktop shape.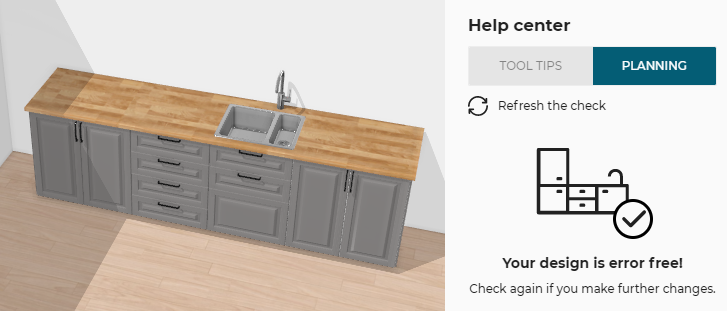 After clicking Refresh the check on the Help center, the design is now error free.